Hunting Facilities
Click on a link below for more information about each hunting lodge, hunting habitat, or hunting facility in South Dakota.
---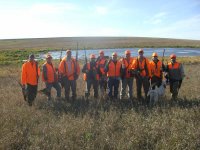 Pat Taggart Hunting
Central South Dakota near Dallas, SD

With over 70,000 acres of prime pheasant hunting land located in south central South Dakota, Pat Taggart Hunting get's you on to WILD pheasants! We are not a preserve! Our guided hunts will leave you in awe as hundreds of wild pheasants flush right in front of you. Hunters will love our home-cooked meals, comfortable lodging, and the family atmosphere among many other conveniences.
www.PatTaggartHunting.com
---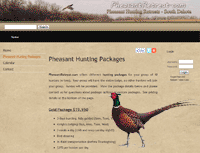 Pheasant RetreatChamberlain, SD and Huron, SD
Your group will arrive on Sunday, then have a meal at our lodge, and stay with us Sunday evening. We will hunt three days, and you can depart Wednesday afternoon or evening. We hunt in the areas of Chamberlain and Huron, two of the highest bird population areas (10 year average) in South Dakota.
www.PheasantRetreat.com